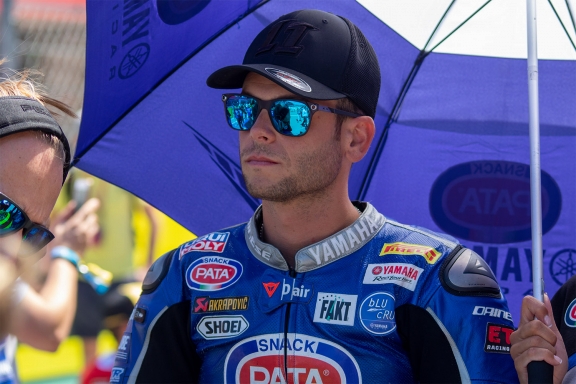 FIM Superbike World Championship
Berkheim, Tuesday November 26
★★★
Tuesday, 26 November 2019
#WorldSBK: Sandro Cortese auctions original leather suit for good cause
With a special camgaign, Sandro Cortese makes a fan happy for Christmas. For the benefit of the aid organisation "Get street children from the street", Cortese gives one original leather suite from his rookie season in the 2019 Superbike World Championship.
One of the biggest social problems of the present are children and young people who grow up without social ties: lost children. The unchanged high number of street children in Germany testifies to this. It can be assumed that there are around 9,000 young people and young adults living in actual or latent homelessness. However, it is likely that the number of unreported cases is much higher.
Sandro Cortese wants to help by providing a racing suit from the last season. By clicking the following link you can bid for it. The auction will run for exactly two more weeks so, that the highest bidder will receive his coveted memoribilia item right in time for Christmas.
https://www.unitedcharity.de/Auktionen/Sandro-Cortese-Rennkombi?fbclid=IwAR3HdjgW3QnKMPNWPVIZwWiNkQotkZ0qvV_JyvNYnXXyI0avC0H68X5-LS4